Law Offices of Sue Ganser Levinson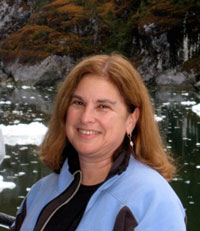 790 Frontage Road, Suite 114
Northfield, Illinois 60093
847.441.4383
Fax 847.441.4384
Sue Ganser Levinson is an attorney with more than 30 years experience in the fields of Estate Planning, Residential Real Estate, and Estate Administration.
Sue believes that the relationship between the attorney and client is of paramount importance. "I see clients at significant and transitional periods of their lives," Sue says. "I try to be sensitive to the events that have brought my clients to me. Sometimes it's a new baby, one of the most pivotal events in life. At the other end of life's journey, a client may come to me because of the loss of a loved one.
"Sometimes it's purchasing a house that my clients envision as their new home. For many people, the purchase of a residence is the largest investment they'll ever make. Additionally, it signifies a lifestyle and community choice.
"The sale of a home, for whatever reason, marks another significant change."
Sue prides herself on making time for her clients. She believes it is important to be available and to answer whatever questions may arise. "I want my clients to be able to ask me about anything that's on their minds. Part of being there for my clients is returning phone calls," Sue says. "I try my best to do that in a timely manner. Also, I am the person my clients speak to. I think that's very important."
Sue's practice also includes probate and small business law. She makes every effort to field what comes her way in the course of dealing with her clients. "In fact, I consider myself a family lawyer. If I can't answer the question or provide the service, I am happy to help you find someone who will. I want my clients to consider me a valued resource."